Flexible containerized solar power solutions for local development
Solar Apptainers are solar containers including a solar energy supply, a complete set of equipment dedicated to supplying tailor-made solutions. If necessary, they can be moved from one area to another.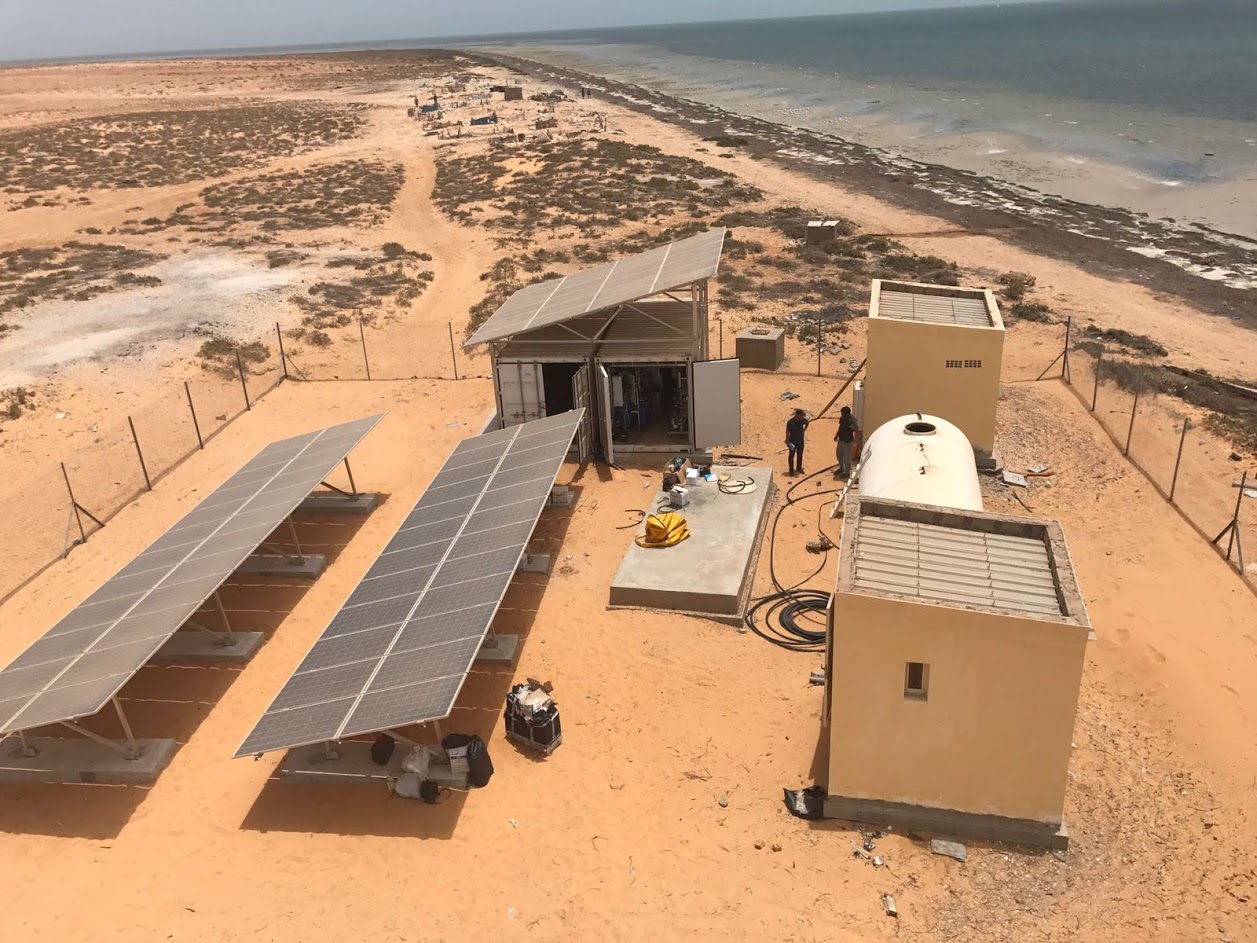 WaterTainers : Water desalination and potabilization.
ERM Energies has worked closely with water desalination and potabilization experts to design energy efficient RO (Reverse Osmosis) and pumping solutions that could be containerized.
The solar system, the pumping station and the water treatment plant are in the same container, saving transport and handling costs, and making sure that all the systems work together efficiently.
The design of the treatment plant is based upon water analysis and can be adjusted to the needs (potable water, industrial applications, breeding, irrigation…).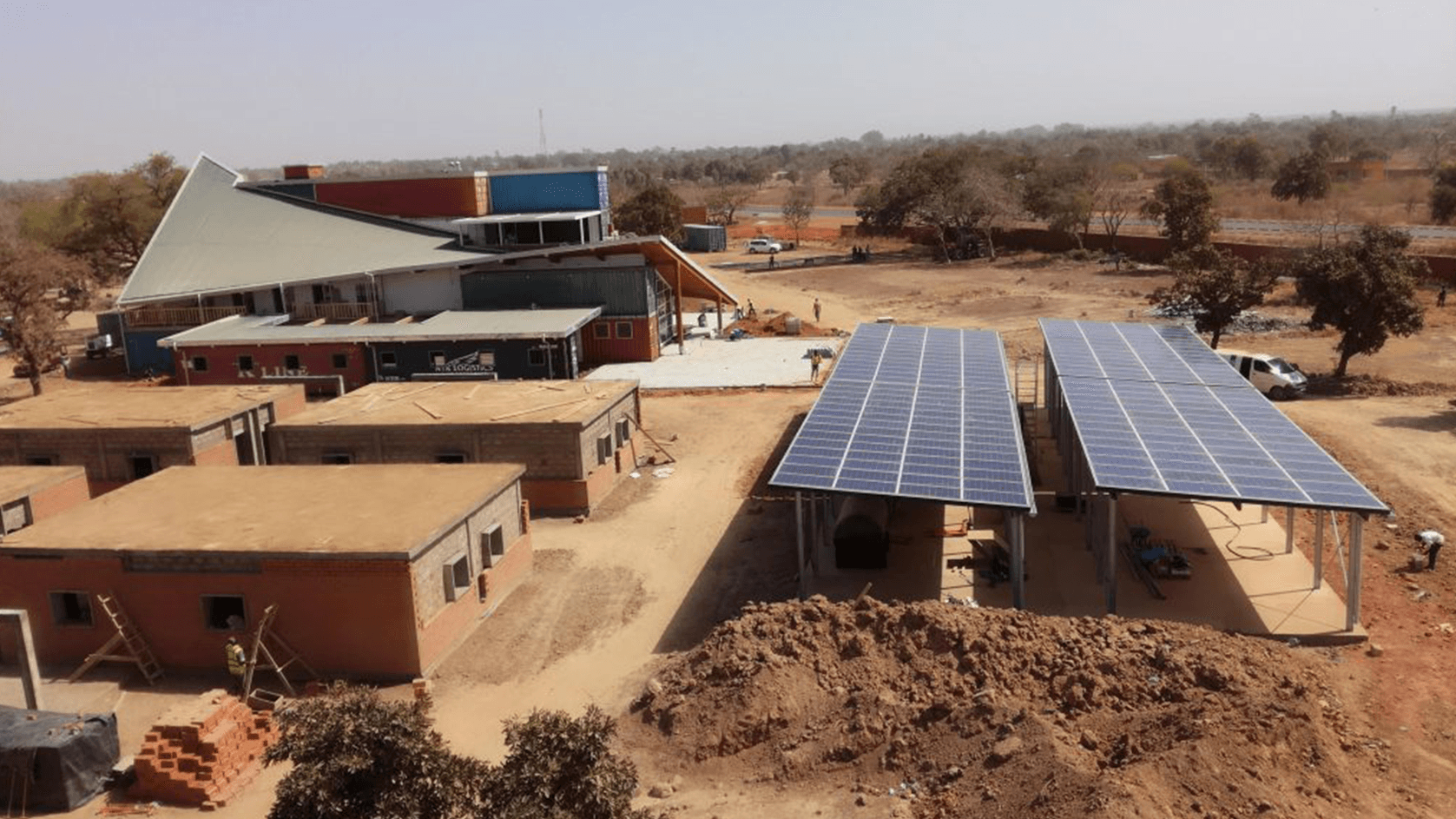 PowerTainers : Off-Grid and On-grid Back-Up systems
PowerTainers are used to store all the equipment of an installation such as batteries, electrical cabinet, inverters etc….They bring an answer to critical problems in many developing countries and Insular territories.
ERM Energies has done some surveys in several hospitals and we have found that the problems could easily be solved with solar energy and a bit of storage. And they could be solved for a long time, needing almost no maintenance and no further expenses from the Administration (less or no fuel which drastically reduces power bills).
We have included remote monitoring in our units and our local partners plan preventive and curative maintenance whenever needed. Containerized solutions can be put outside of the vital premises saving building space.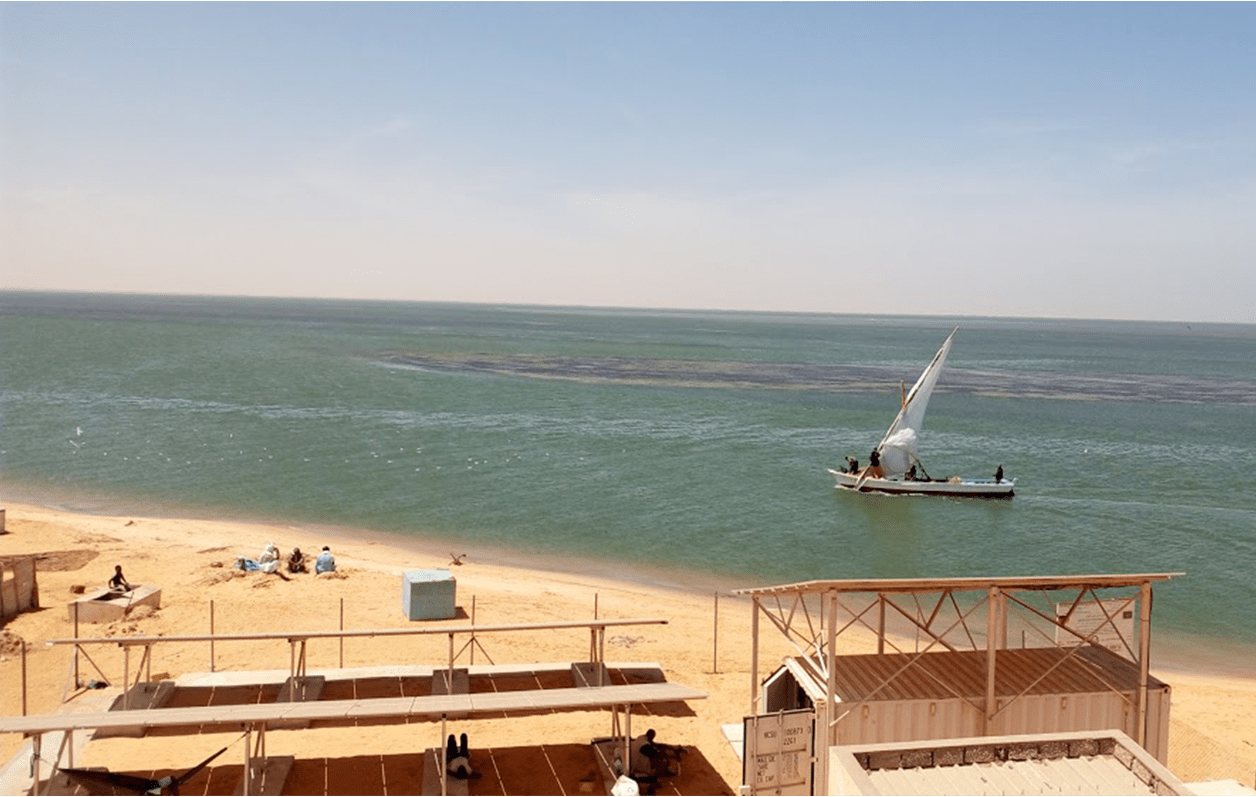 FoodTainers : Cold storage for vegetables and fresh products
The Solar FoodTainers provide a "green" generation of cold and ice for the conservation and transport of crops, fish and breeding productions.
Food preservation and storage is an issue in many tropical countries. Losses are expensive and food spoilages are a health danger.
ERM Energies has worked closely with refrigeration experts too. Adapting the refrigeration and ice making units to the variability of solar power. Our integrated units therefore reach top class efficiencies and unbeaten reliability.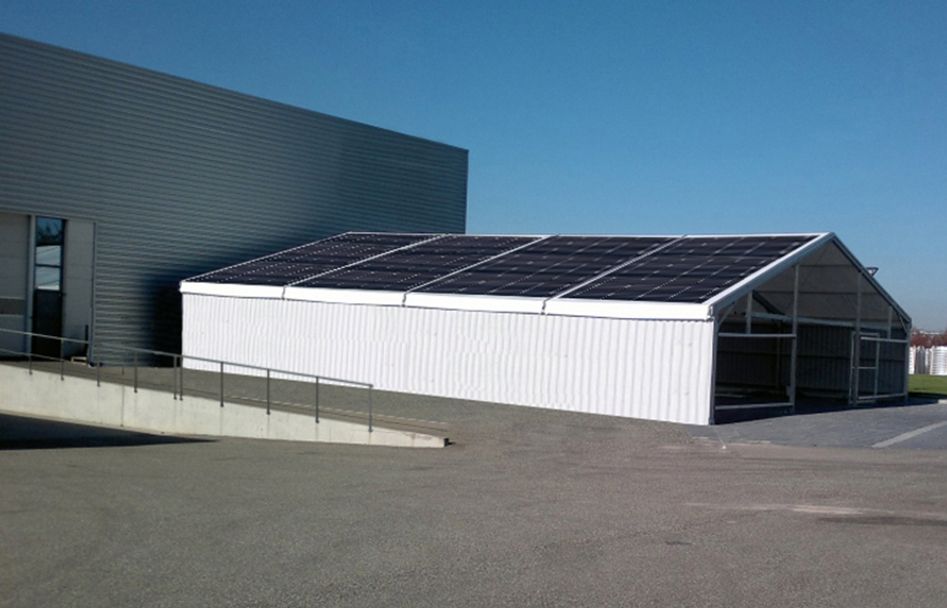 BuildBox : Add storage space and solar power
By SunStream
A BuildBox container allows you to transport a modular kit building with a surface area of 50 m², extensible at will, ready to be installed including a solar power plant with a capacity of 9 kWp on its roof.
A single 20-ft container from the BuildBox range can transport and deploy a steel structure building with a total area of 200 m² and a total photovoltaic power of 36 kWp. The complete assembly, connection and commissioning of a solar central building takes place on average within 72 hours from the arrival of a container on site. Uninstalling it is just as fast. This building is fully customizable. Mobility, speed and ease of installation are the key words of this range of turnkey and plug & play buildings, Thoses containers are suitable for : storage buildings, training centres, offices, place of worship, autonomous renewable energy dispensaries.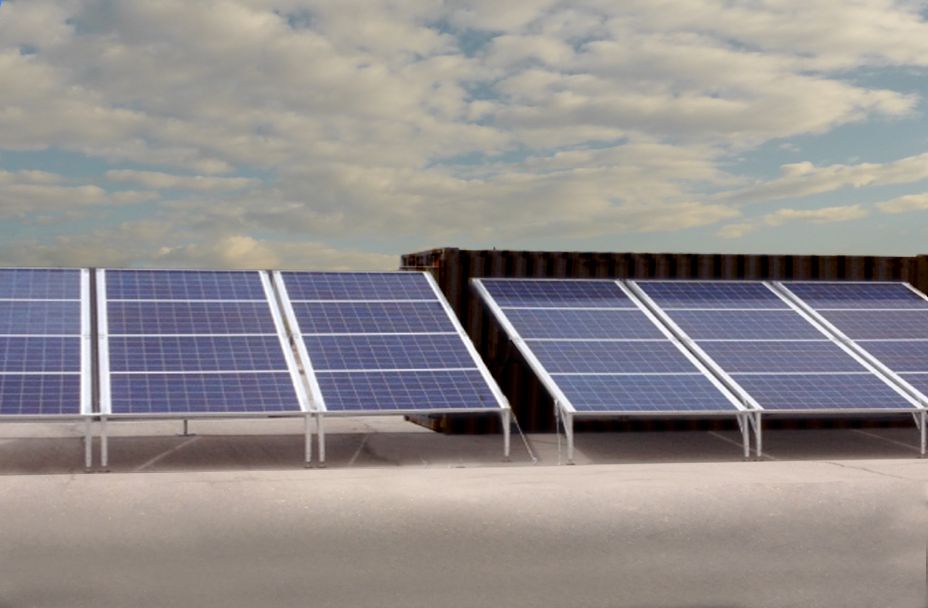 SpringBox : Rapid deployment power source for Off-grid locations
By SunStream
The SpringBox contains solar panels fixed and pre-wired on a system of sliding and unfolding aluminium frames as well as a technical room housing inverters and batteries.
The complete deployment of these chassis out of the ground container and the commissioning of this hyper mobile turnkey and plug & play solar power plant takes place in a few hours upon arrival on site with the support of only 4 unqualified people. This containerized solar power plant with a capacity of 9 to 37 kWp, previously configured in our plants and which instantly delivers clean energy, can be moved and reinstalled as desired.
The SpringBox range is particularly suitable for remote areas, geographical areas with high climatic risks, conflict areas, emergency situations or highly mobile service, craft or industrial activities.